Nature is served
Monte dell'Olmo is a farm which produces biological products, in its 40 hectares of territory they produce the finest vegetables and fruits, ovine, cattle and court yard animals. This allows the production of high quality cheese, olive oil, mixed vegetables, honey and many other typical products of the region with the in house produced raw products of extreme quality.
The restaurant may seat up to 60 guests and offers the possibility of consuming their naturally made companies products.
It has large window areas through which one can fully appreciate the view of nature while enjoying their hearty and naturally made meal.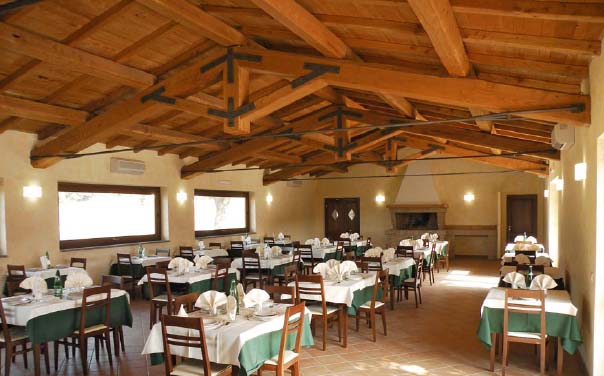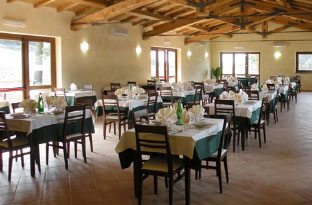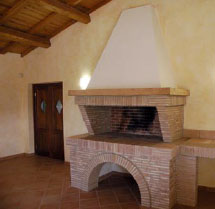 In addition it offers a warm and cosy area where one can relax and enjoy those moments of "magic".
Cultivation and Home made products: Biological products, olives, cereals, dairy products, vegetables, honey.
Breeding performed: Horses, cows, sheep, goats, chickens, geese, rabbits, bees.
Products sold: Cheese, bovine and ovine meat, vegetables, eggs, honey.